The Crafty Potter: Making pots and Presentations in Sussex and beyond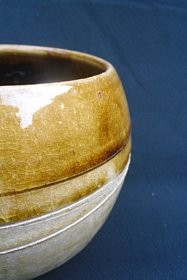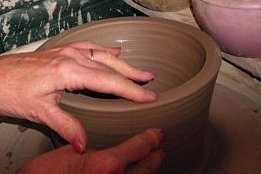 Hilary,The Crafty Potter, continues to create ceramics, gives Presentations and Demonstrations to Clubs and organisations and works in partnership with The Rotary Club of Shoreham & Southwick to organise charity art and craft fairs in aid of local charities.
Remember!! The next Rotary Charity Art and Craft Fair will be the Grand Christmas Fair on:
Saturday 30 November, 2019 at
The Centre, Pond Road, Shoreham by Sea, BN435WU.
We are fully booked: 42 tables of great arts and crafts. Ideal for Christmas gifts and treats. It's free to enter and all the money raised will go to the Southlands Hospital's Opthamology Department for their new specialist 'Slit Camera'.
Come and join us!
Our Picture Gallery: some examples of pots and displays to show the kinds of things we sell and the way we display the work to maximum advantage. If you are a craftmaker and would like to sell your work, just complete the Booking Form and send it, and your cheque for the table, to me at the address given. See you there!

Aims
The aims of The Rotary Charity Art and Craft Fairs in association with The Crafty Potter are:
to raise money to support local charities
to raise awareness and promote the Rotary Club of Shoreham & Southwick
to provide regular, inexpensive outlets for the display and sale of good quality art and craftwork
to promote arts and crafts in the Shoreham area and support other quality art and craftwork organisations
to share with stall-holders collective knowledge of display and marketing to enhance sales
to encourage artists and crafts people to continue to work and develop their chosen area of art and craftwork